SHORTLISTS OF ANA LITERARY PRIZES 2018
October 06, 2018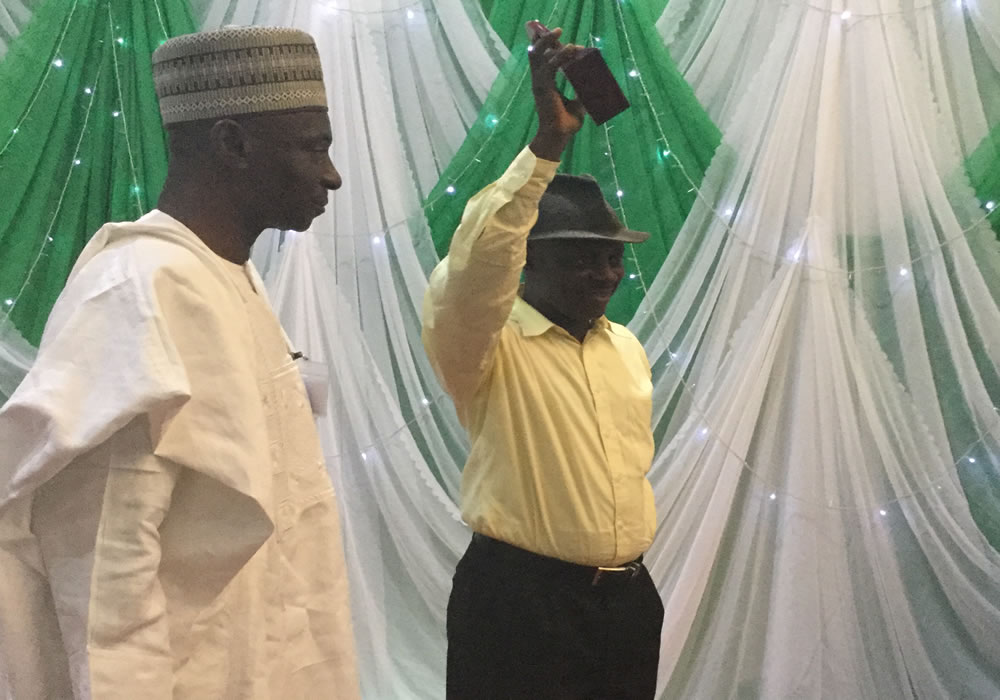 SHORTLISTS OF ANA LITERARY PRIZES 2018
The Judges of the Association of Nigerian Authors Literary Prizes are pleased to release the shortlist for the 2018 ANA Prizes. The names and titles are listed below in no particular order.
ANA PROSE FICTION PRIZE
The Beginning of Everything Colourful- Onyeka Nwelue
Hang No Clothes Here- Bolaji Olatunde,
The Longest Trial- Uchenna Eze,
Absolution- Oreva Ode-Irri,
The Return of Half-Something- Chukwudi Eze
ANA DRAMA PRIZE
Teeth set on Edge - Akin Bello
Brother - Achalugo Ezekobe
Guerilla Post – Obari Gomba
Saint Ojedi - Amechi Chiedu Obumse
ANA POETRY PRIZE
1.The Poet of Dust - Umar Abubakar Sidi
The Lagos Cuban Jazz Club - Onyeka Nwelue
Bombblast or Breakfast - J. O. J. Nwachukwu-Agbada
Blood Drops - Patrick Oguejiofor
ANA/ ABUBAKAR GIMBA PRIZE FOR SHORT STORIES
Justice Club - Sasi Miet Jajja
Things That Start Small But Sweet - Bibi Ukonu
Vacancy for the Post of a Bride - Emmanuel Asika
The ANA Prize for Children's Literature
Nwauwa: the Girl with big Dreams - Paschal Okeke & Vera O. Chuks-Iwuchukwu
Primrose and the Kidnappers - Jide Ogunlana
Once Upon a Village- Su'eddie Vershima Agema
ANA/NECO TEEN AUTHOR PROSE PRIZE
If You Looked Inside a Girl - Chibundum Kosisochukwu Ndukwe
Tomorrow Brings Beautiful Things: Stories - Ernest Ogunyemi
ANA/MARIA AJIMA PRIZE FOR LITERARY CRITICISM
Nativisation as Style and Identity Marker in Barclays Ayakoroma's Dance on His Grave - Ebi Yeibo
ANA LITERARY PRIZES PANEL OF JUDGES
Prof Nelson Fashina- University of Ibadan
Prof. Effiong Johnson – University of Uyo
Ismaila Bala Garba- Bayero University, Kano
Dr Owojecho Omoha- University of Abuja
Prof. G.M.T.Emezue- Alex Ekwueme Federal University,Ndufu-Alike Ikwo
# Winners of the various prizes will be announced at the awards dinner of the 37th Anniversary International Convention of the Association coming up on Saturday the 27th of October,2018 in Ikeja, Lagos.