ANA REVIEW 2018:CALL FOR SUBMISSIONS
July 01, 2018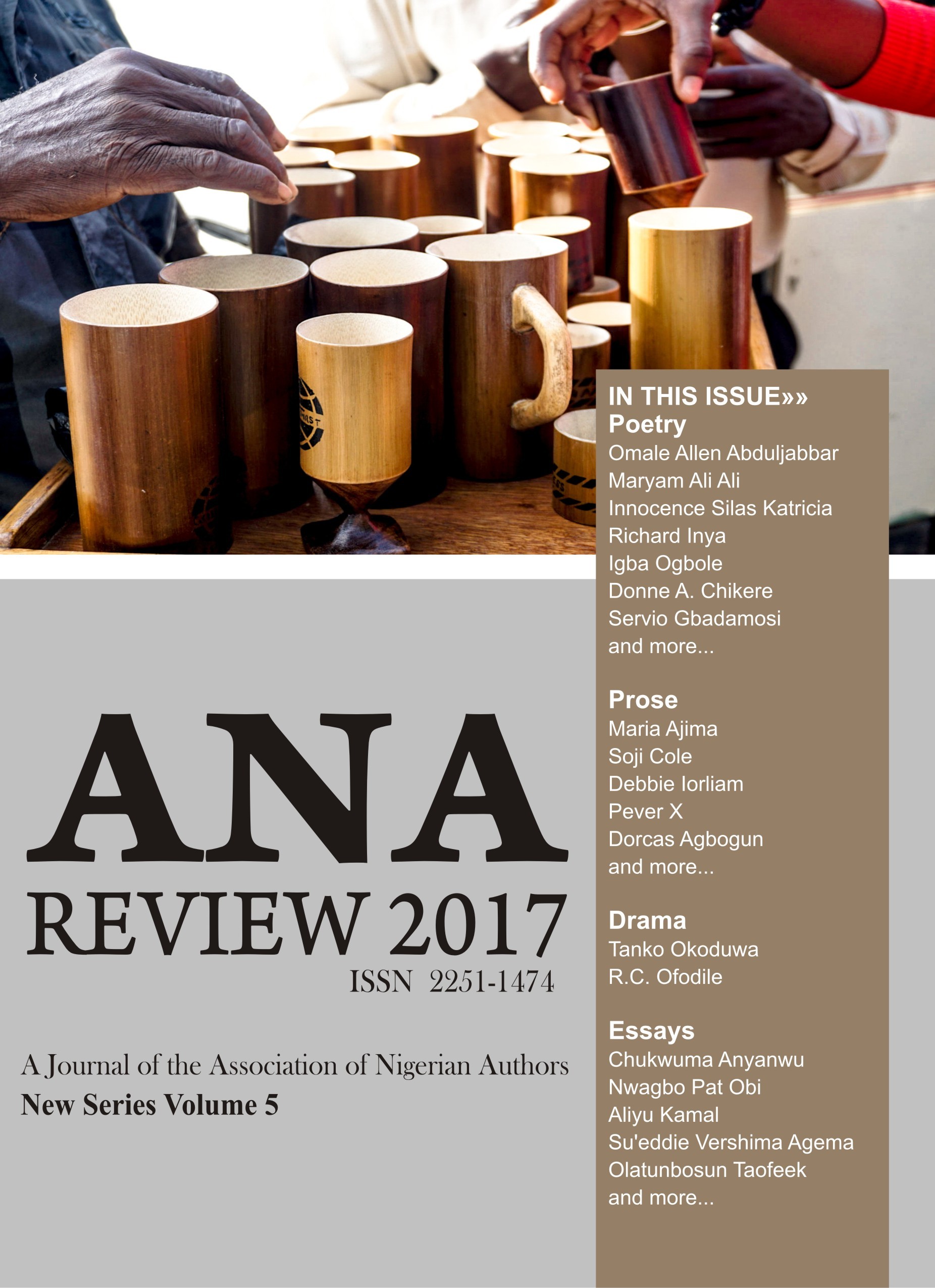 ANA REVIEW 2018: CALL FOR SUBMISSIONS
The National Executive Council of the Association of Nigerian Authors(ANA) is pleased to announce a call for submissions for the 2018 ANA Review. The ANA Review, published yearly by the Association, is a journal that seeks to assess the pulse of contemporary Nigerian and African literary writing and critical discourse in the field.

All submissions for the 37th edition of ANA Review should be directed to the Association's Editorial Board headed by the General Secretary. Submissions are expected in the following genres—
1] Poetry—No more than six poems per submission.
2] Prose—Short stories or fiction excerpts must be under 4,000 words.
3] Essays—Academic and literary essays on subjects related to literature are welcome; must be under 5,000 words.
4] Drama—Skits only, under 3,000 words.
All submissions should be sent as MS Word attachments via email to
titiaofonime@gmail.com with the following details on the first page.
1] Name
2] Genre
3] State Chapter
4] Contact Address
5] Telephone

Deadline for submissions is Friday,3th August,2018.

Ofonime Inyang (PhD)
General Secretary
Association of Nigerian Authors